Infoshare 2019: Let's meet us at Crypto&Security Stage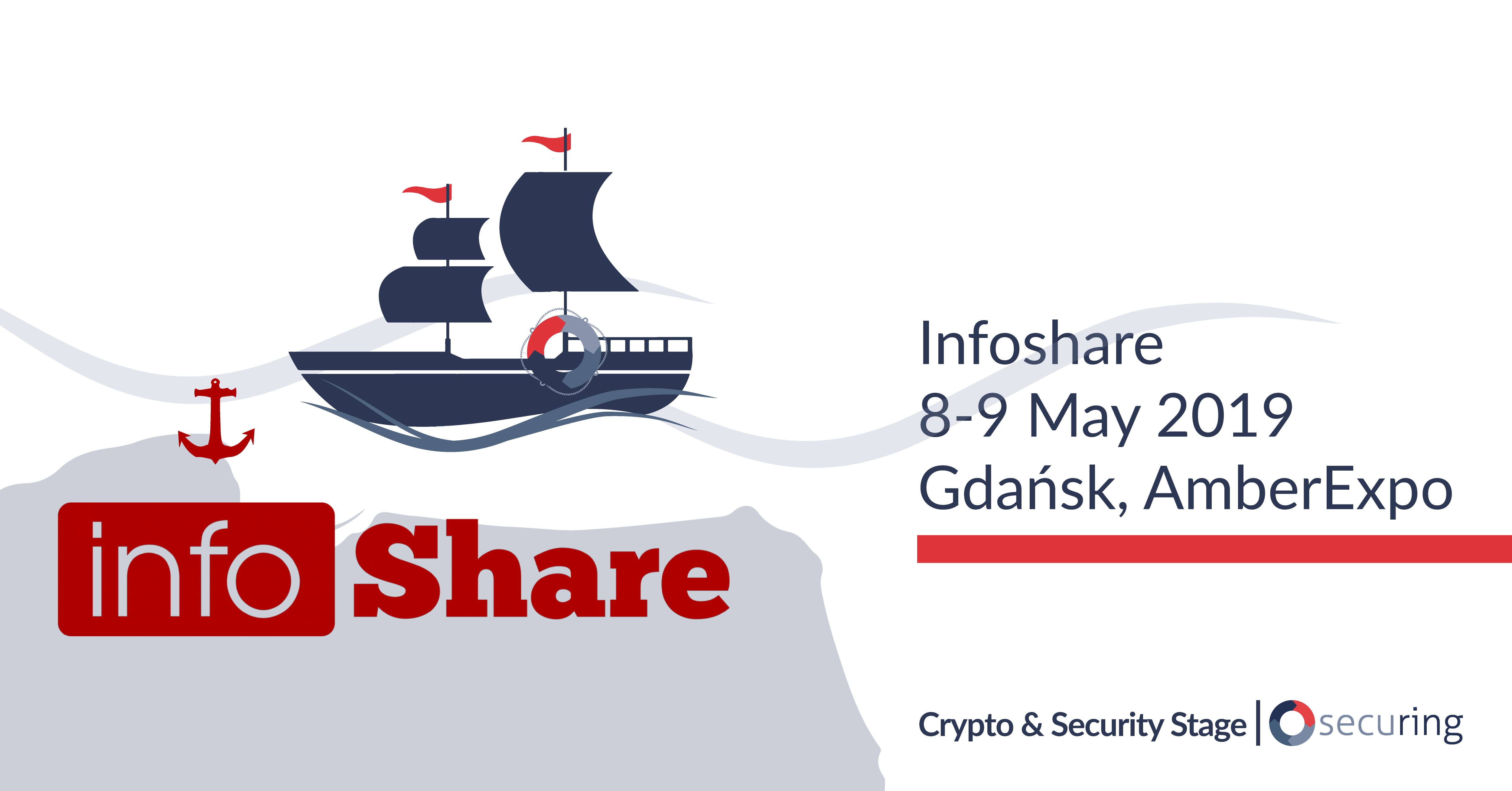 Security education via security features by Jakub Kałużny
10:00 – 10:30, 09th of May (Thursday) 2019 / Crypto&Security
Let's talk about UX and security – those two may not seem to go hand-in-hand. Some services encourage users to enable additional protection, some have it enabled by default and some have these options hidden deep in the menu.
Jakub will compare security features available for users in multiple services including telecommunication providers, online banking and cryptocurrency exchanges across Poland, Australia and USA:
– PINs, passwords and authentication in mobile apps
– fine-grained payment limits for cards and wire transfers
– 2-factor authentication
– geolocation security
– biometric authentication
– process authorisation
How to introduce security features to make users adopt them easily? How to educate users by allowing them to set up additional security mechanisms?
Artificial Intelligence – a buzzword, new era of IT or new threats by Damian Rusinek
16:10 – 16:40, 09th of May (Thursday) 2019 / Crypto&Security
Damian will show a couple of applications that use artificial intelligence in order to improve our security and how easily it is to use other AI to break it. You may like it or not, but natural language processing, deep learning, computer vision are being developed very rapidly and already have significant impact on your life, working behind the scenes of multiple services you use every day.
However, as a great man once said "with great power comes great responsibility", same with the AI – the risk of abuse appears. Damian will show how to beat AI using rogue AI, how a crowd-sourced human intelligence can beat AI, or finally how a small, unnoticed by human change in the input data (constructed by AI of course) can severly impact the output of AI processing. He will focus on applications that improve our security not only in the cyber world (like CAPTCHA), but also in real life world (e.g. car safety systems).
Last, but not least, Damian will tell how to prevent such abuses and why it is so important to understand how above-mentioned tools work.
More details: https://infoshare.pl/

Damian Rusinek Principal IT Security Consultant
Head of Blockchain Security