Testing iOS Apps without Jailbreak in 2018
Penetration tests of iOS applications usually require jailbreak. On the other hand, software developers often enforce a new version of iOS to run the application.
Unfortunately, as history shows, with the release of subsequent versions of the iOS system, pentesters have to wait longer and longer for a stable jailbreak.
Finally, by testing iDevices, we become participants of the Russian roulette – remain with an out-of-date iOS with the hope that there won't be an application requiring a newer version; or take the risk of updating and maybe never get the new jailbreak version?
During this presentation, we will show you that it is not necessary to put iRevolver to the head and we will present the techniques of conducting the penetration tests without the need to have a jailbreak.
The presentation included also a live demo presenting the solution to the problem of access to protected application resources on the latest version of iOS.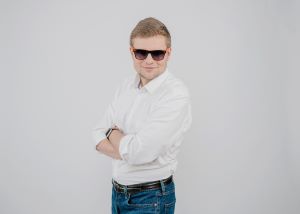 Wojciech Reguła Principal IT Security Consultant
Head of Mobile Security